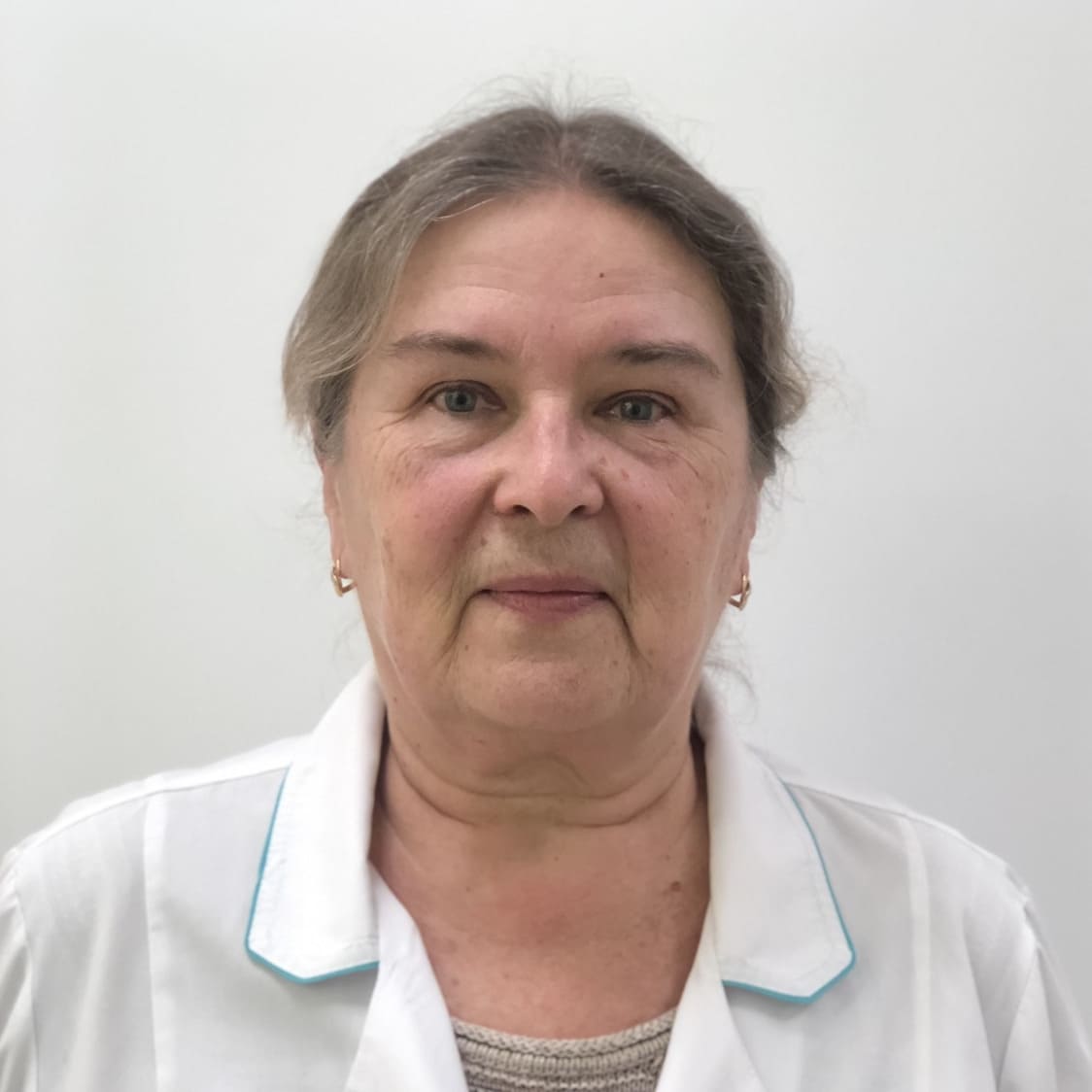 Khomenko Elena Ivanovna
Ophthalmologist
Doctor of the highest category
Experience: 42 years
Direction: Сhildren
Conducts consultative reception of patients with pathological changes in the organs of the visual system. She is engaged in the treatment of inflammatory eye diseases (blepharitis, conjunctivitis, barley), removal of a foreign body of the conjunctiva and cornea, determination of visual acuity, intraocular pressure, selection of glasses.
Education:
1978 – Donetsk State Medical Institute named after M. Gorky, Doctor – Pediatrician
1983 – Kiev GIDUV, children's ophthalmology
1990 – Kiev GIDUV, TU Myopia and other ametropias in children
1991 – GIDUV St. Petersburg, "Pediatric Ophthalmo Surgery"
1996 – Donetsk State Medical Institute named after M. Gorky, "Children's Ophthalmology"
2016 – National Medical Academy of Postgraduate Education named after P.L. Shupika Ministry of Health of Ukraine, children's ophthalmology.
2016- Kiev GIDUV, TU Glaucoma
Performed procedures:
Advisory reception
Diagnostics
Prescribing treatment
Biomicroscopy
Visometry
Examination of the fundus (ophthalmoscopy)
Skiascopy
Refractometry
Tonometry
Appointment of correction
Removal of foreign bodies from the conjunctiva and cornea
Selection of glasses and lenses
Treatment of diseases:
Inflammation of the eyes
Treatment of acute and chronic diseases of the conjunctiva, cornea and sclera
Blepharitis
Barley
Chaliazion
Myopia
Hyperopia
All types of astigmatism
Other
Hello! My name is Elena Ivanovna.
I am an ophthalmologist. I work in the private clinic "Pulse Family Clinic".
I work in an advisory direction, I am receiving our little patients. In modern society, there are many mistakes regarding the health of the eyes of very young and young patients. As a pediatric ophthalmologist, I can assess the condition of the eyes of a child, even the smallest patient at any age. In my work, I consider the ability to evaluate each clinical case as an individual one, to find a common language with the smallest patients, to be the most important.
I wish good health to our children and their parents.